Resources
---
1st Dibs is the world's leading online marketplace for the most beautiful things on earth.
With our head office in Zurich, Architonic AG is an internationally based team of architects, designers, IT experts and marketing professionals. Our key aim is to generate up-to-the-minute and relevant expert information and knowledge, and to distribute this across the Architonic community of architects, designers, researchers, manufacturers and retailers.

Design Addict is the leading design portal online, targeting the international community of design professionals and private consumers. Founded in 1998, Design Addict has witnessed brilliant rise during the past years. Thanks to its permanent wish to respond in the best possible way to users' expectations, Design Addict has succeeded in imposing itself as the undeniable international leader of information websites in the field of product design.
Magazines
---

Architectural Digest is the ultimate online resource for decorating and renovation ideas and inspiration.
At Dwell, we're staging a minor revolution. We think that it's possible to live in a house or apartment by a bold modern architect, to own furniture and products that are exceptionally well designed, and still be a regular human being. We think that good design is an integral part of real life. And that real life has been conspicuous by its absence in most design and architecture magazines.
MODERN profiles the creators–their work, personalities, inspirations, and ideas–and explores styles from the sleek and minimal to the bold and biomorphic. MODERN also enters into discussions with the curators, collectors, and dealers who celebrate these masters of innovation and uncover forgotten talents, and who are the engines behind the most vibrant area of today's decorative arts market.
With an international point of view, ELLE DECOR has covered stylemakers, trendsetting interiors, and must-have home furnishings for 20 years. The leading edition in a worldwide network of 25 ELLE DECO publications, the magazine reaches more than two million readers, and its influence extends over five continents.
Interior Design is the definitive resource for interior designers, architects, and other design professionals, featuring groundbreaking projects, innovative new products, real-time design industry news, exclusive in-depth research, and more. Offering print, digital and events, Interior Design is the design authority in the B2B design market.

Monocle is a complete media brand with its print, audio and online elements – not to mention its expanding retail network and online business. Via our shops in New York, London, Toronto and Hong Kong we sell products that cater to our readers' tastes and are produced by brands we believe in. We are just opening a new store in Tokyo, too. We also have cafés in Tokyo and London and are set to expand this arm of our business.

Since 1996, Wallpaper* has set the design agenda by constantly pushing into new creative territories and ensuring that its coverage of everything from architecture to motoring, fashion to travel, interiors to jewellery remains unrivalled.
Interior Designers
---

Couturier has contributed to major architecture and design books. He lectures widely at galleries and at arts and antique fairs, and participates in charitable and design-industry events. His work has been featured in such publications as Architectural Digest, Vogue, Vanity Fair, Town and Country, the New York Times, Conde Nast Traveler, House and Garden, the Robb Report, and Elle décor, and has distinguished the Kips Bay Boys and Girls Club Showhouse, Decorator Show House, Hampton Designer Show House, and the French American Designer Show House.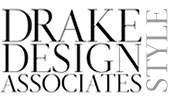 Launched in 1978 by Jamie Drake, Drake Design Associates creates residential and commercial interiors that are known for their urbane, stylish and dazzling aesthetic. Known for unexpected deployment of materials, confident applications and over three decades of business experience, Drake Design Associates handles a full range of interior design services, including decorating, construction design and management planning working worldwide. Our staff of interior designers ensures we interpret our clients programs and visions brilliantly. Jamie Drake also designs a diverse range of products for some of the world's most renowned manufacturers.
By using traditional elements and infusing them with a modernist aesthetic, we create comfortable and sophisticated interiors that reflect the personal desires of each of our clients. We use simplicity to define luxury and elegance. We believe in mixing styles, textures and finishes to create clean-lined and interesting spaces. My associates and I are committed to making the design process easy and enjoyable for all our clients.
Artists
---
Nathalie Decoster and her souls balancing on the tightrope of time, her men and women in search of elusive Time, hold a whimsical mirror up to our modern-day human anxieties. The purity of line, the simplicity of the materials – often found objects which are imbued with new life, mattress springs, iron and concrete, cask hoops…
Colette Deyme was born in Port-de-Bouc, South of France. In the 80s she worked athe Art Lytho Atelier in Paris along with painters including,
Weisbush, Valadie, Bonnefoy and Brayer among others. Her signature vivid palette and immediate records of personal experiences is distinctly recognised.
In 1986, she received the prestigious Acheson Wallace Prize in Paris. Since the 90s, the appeal of her new work depends partly on the material she uses, intergrating acrylic paint, pastel, pigments, glued and peeled paper. She draws her inspiration from every occurence both past and present to create her raw and poetic work.
Deyme's work has been widely exhibited in France, England, Belgium, Holland, Italy and The United States, including Contemporary Art Fairs and Outsider Art Biennial in Paris and Lyon. " My work is made with love, humor, tenderness… where the lucky accidents happens many times."
Japanese designer Eiji Shibata established Teko Design in 2004. He focuses primarily on consumer product design. He received the Tokyo Design Premio Award in 2007 for the Mangrove Chair. The form suggestive of plant roots and tree branches blends with the natural environment when used outside and serves as something like a foliage plant in a room. It will be an icon that constantly gives a sustainable image.
Eiji Shibata wins Good Design Award in 2011for the design of the Trinity Drive's handbike. Designed with Vectorworks, this handbike is a big hit in Japan and has been featured on a variety of TV programs, as it realizes a physically challenged person's dream of riding a stylish bike and moving comfortably around town.