List of some interiors designers COOLHOUSE has had the pleasure to sell to:
---

Couturier has contributed to major architecture and design books. He lectures widely at galleries and at arts and antique fairs, and participates in charitable and design-industry events. His work has been featured in such publications as Architectural Digest, Vogue, Vanity Fair, Town and Country, the New York Times, Conde Nast Traveler, House and Garden, the Robb Report, and Elle décor, and has distinguished the Kips Bay Boys and Girls Club Showhouse, Decorator Show House, Hampton Designer Show House, and the French American Designer Show House.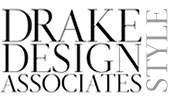 Launched in 1978 by Jamie Drake, Drake Design Associates creates residential and commercial interiors that are known for their urbane, stylish and dazzling aesthetic. Known for unexpected deployment of materials, confident applications and over three decades of business experience, Drake Design Associates handles a full range of interior design services, including decorating, construction design and management planning working worldwide. Our staff of interior designers ensures we interpret our clients programs and visions brilliantly. Jamie Drake also designs a diverse range of products for some of the world's most renowned manufacturers.
By using traditional elements and infusing them with a modernist aesthetic, we create comfortable and sophisticated interiors that reflect the personal desires of each of our clients. We use simplicity to define luxury and elegance. We believe in mixing styles, textures and finishes to create clean-lined and interesting spaces. My associates and I are committed to making the design process easy and enjoyable for all our clients.
Fawn Galli Interior Design is a full-service, high-end residential and commercial firm with extensive experience in all aspects of interior design from construction management and renovations to overseeing every detail of the decorating process. Projects range from a Newport, Rhode Island property with guest house, and homes in Connecticut and the Hamptons, to a West Village townhouse, to the Soho offices of a film editing company, as well as her own Carroll Gardens, Brooklyn townhouse.


The Office of Thierry W Despont, Ltd. is a design firm that specializes in luxury residential work, hotels and retail, as well as museum projects and historical restorations. With offices in New York, the firm has a staff of some 40 architects and decorators, and has acquired an outstanding reputation as a foremost design firm with an elite clientele in North America and Europe.


Bunny opened her own interior design company, Bunny Williams Incorporated, in 1988 after twenty-two years with the venerable decorating firm, Parish-Hadley Associates. Schooled in the classics, restraint and appropriateness are hallmarks of Bunny's style. Objects, patterns, textures and colors, beautifully balanced, have an appealing undisciplined look — the direct result of great focus and meticulous planning. Bunny Williams' passion for design extends beyond interiors into the garden. Bunny co-owns Treillage Ltd., a garden furniture and ornament shop in New York, with antiques dealer John Rosselli.


Brian Murphy began his decorating career in 1987 at Parish-Hadley Associates, where he worked until starting his own firm in 2000. His clients include Vice-President and Mrs. Albert Gore, Mike Nichols and Diane Sawyer, and Ambassador and Mrs. Henry Grunwald. Brian Murphy is currently working on projects in New York, Lake Tahoe, Martha's Vineyard, Nashville and Miami.


Kathy Ruttenberg's themes started taking shape in the early 1980s; her concern with the figure, the natural world and human relationships is evident in efforts that included painted papier-mâché sculpture, painting and jewelry.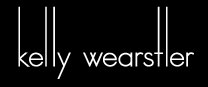 Global Lifestyle Brand helmed by international designer Kelly Wearstler is renowned for unexpected, bold chic design pioneered by its namesake. The company's breadth of influence spans from residential and commercial projects, bespoke furniture, home and fashion collections, hotel design, and collaborations with some of the industry's leading names. With a completely distinctive style that juxtaposes refinement with rawness, melds color, sophistication and swank and seamlessly blends many periods of furniture under one roof, Wearstler has revolutionized the look, feel and meaning of modern American design.



The studio of S. Russell Groves was launched with the innovative design of the Tea Box at Takashimaya, winner of the prominent American Institute of Architects Award. This immediately established the firm as a leading design practice and has led to important commissions for such high profile clientele as Coach, Giorgio Armani and Polo Ralph Lauren. Repeated success and continued recognition has provided the studio with an impressive array of retail, residential and commercial commissions.


Amy Lau founded her New York design firm in 2001. Her portfolio of luxurious residential interiors includes an array of artistic and sophisticated homes throughout the world. Her work has been featured in Architectural Digest, The New York Times, Elle Decor, House Beautiful, Martha Stewart Living, and Luxe Interiors + Design. She has also appeared in televised spots on HGTV and LX.TV.



Born in Baton Rouge, Louisiana, Thad Hayes graduated from the Louisiana State University School of Environmental Design. He practiced as a landscape architect in New York City and studied interior design at Parsons School of Design. Hayes went to work at Bray-Schaible Design in 1982, and in 1985 he established his own office, Thad Hayes, Inc., now in its twenty-eighth year.
Hayes has been profiled in numerous publications, including Elle Decor, House and Garden, and Architectural Digest. In addition to being recognized as one of "America's Most Brilliant Decorators" and "The Best of the Best" by House Beautiful, Hayes was named one of thirty "Deans of Design" by Architectural Digest and has been honored as one of "The AD 100" since 1992. Of his work, Architectural Digest has said, "Altogether, the designer has wielded restraint so astutely that the rooms exude a sense of being complete without being full."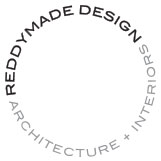 Reddymade Design is an award winning boutique-style design studio founded by Suchi Reddy in 2002 and based in New York city. Her extensive years of experience in renowned architecture firms served as a platform to launch a design practice that integrates the vision of the overall concept with the beauty and the precision of the detail. The studio creates unique and tailored designs based on considered responses to the opportunities of the particular design problem.



Each client deserves the utmost respect and attention paid in understanding what makes them distinctive and essential. The inspiration that I take from them has informed each image you'll see in my portfolio.
All that said, I do prescribe to a set of design principals that I believe also make my work distinct and identifiable. I believe balance, proportion, scale and form must be paired with quality materials, and excellent construction. I aspire to the highest aesthetic ideals and make sure that all my custom designs are always well built and beautifully finished and tailored.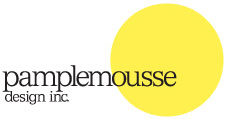 Delphine Krakoff grew up in Paris, where she attended business school. Though her education was in business, it was her own interest in design that landed her jobs at the luxury houses of Louis Vuitton and Christian Dior in Paris, and later Coach and Ralph Lauren in New York. Her venture into the world of interior design came by chance, when a friend offered her the opportunity to decorate his classic Hamptons beach house. Her innate sense of style and natural French flair made the transition into the trade seamless, and led to the creation of her own interior design company in 2000.
A passionate collector herself for many years, with her talented husband Reed, she has access to the best dealers, galleries and auctions houses around the world, and can act as a curator to build a comprehensive collection of decorative arts and design.
Since 2000, her projects have included apartments and townhouses in New York City, country estates in the Hamptons, upstate New York, New Jersey, Connecticut and ski lodges out West.



If Tony Ingrao felt that designing a 20,000-squarefoot English castle–inspired country estate in Connecticut was a daunting first solo project, he didn't show it. Since that enterprise in 1993, the New York–based architect and designer has taken a fearless approach to his craft, tackling everything from renovations of historic European estates to creations of contemporary Manhattan penthouse interiors. Early in his career, the Rhode Island School of Design alumnus moved to France and dealt 18th-century English and French furniture in Paris.



Eric Cohler is highly acclaimed for his distinguishing ability to fuse classical and contemporary elements. Dubbed "The Mixmaster" by industry editors, Cohler's interior spaces display layers of unusual texture, color, and verve. His New York firm handles residential and commercial projects throughout the United States, Europe, Asia and the Caribbean. In recent years, Cohler has expanded to include product design; Lee Jofa features his distinctive collection of fabrics, furniture, and rugs, and Visual Comfort & Co., carries many of Cohler's original lighting designs.



Haynes-Roberts, Inc. focuses on high-end residential projects for clients in the United States and abroad. Their approach to design is one of careful editing, connoisseurship, and comfort. The resulting work is a modern distillation of classic design that is spare, elegant, and inviting. A combination of in-depth study and extensive travel has given the team a profound knowledge of antique furniture and the history of architecture. In addition, their personal passion for contemporary art is key. Their projects attain a level of sophistication that develops from the juxtaposition of a well-edited contemporary art and furniture collection with an eclectic combination of 18th century through mid 20th century antiques.


From the object to the landscape, inside out, the creative process of Studio Arthur Casas is intimately connected to a horizontal scale, where the main concern is the dialogue in the conception of programs that can be as diverse as a chair or an entire neighborhood, influenced by a spirit both modernist and contemporary that is Brazilian but also cosmopolitan.
The team of designers, architects and urbanists works from São Paulo and NY, and has built in several cities worldwide such as Tokyo, Paris, Rio de Janeiro, NY and São Paulo, creating a vocabulary that is recognized and published internationally.


DAVID KLEINBERG is one of the most respected names in interior design. Over a thirty-year career with projects reaching around the world, Kleinberg has created a body of work that is wide-ranging in style yet always modern in sensibility. Whether boldly inspired or carefully nuanced, Kleinberg's interiors are above all clean-lined, sophisticated and highly attuned to each client's lifestyle.


Over the last 11 years, Diane Burgio Design has established itself as a niche New York–based design firm that creates sophisticated yet exceptionally comfortable interiors that reflect the personalities and lifestyles of its clients. Specializing in both residential and commercial design, the design studio has completed apartments, high-end residences, retail spaces and restaurants in Manhattan, The Hamptons, New York; Los Angeles, Connecticut and Monaco.
Diane Burgio founded Diane Burgio Design in 1999 after honing her craft for six years with renowned designer Robert Couturier. She and her highly professional team are lauded for their creative solutions, meticulous attention to detail and thoughtful execution. Harmonious proportions and eye-pleasing colors and textures are hallmarks of the firm's style.


Architects & Building Designers


A design build firm covering every step of the development process. From land acquisition, entitlement work, architectural design, construction and furnishings.


k e l l y b e h u n |STUDIO is an interior design firm based in New York City specializing in residential interiors and furniture design. Founded by Kelly Behun, the Studio provides a uniquely hands-on approach with specialized services producing customized environments unique to each client. By taking on only a few select projects each year, clients are assured a highly personal and individualized experience with an emphasis on collaboration and bespoke service. Artist Alex P. White joined the Studio in 2008 and works with Ms. Behun on custom artworks, furniture and interior projects. In 2012, the Studio held a critically acclaimed show entitled "AFTER" at the R20th Century Gallery in Tribeca. The show marked the debut of their limited edition line of furniture created from a range of materials including digitally printed mirror and glass, hand-cut ceramic mosaic tile, macassar ebony, paper collage, macrame, and hand-poured resin.



Fortune Design Studio, based in Los Angeles, has been operating since 1982, enjoying the patronage of discerning clients worldwide — especially in the entertainment, art, and media fields. Exhibiting a distinct style widely recognized by the design industry, these commercial and residential projects are uniquely geared toward accommodating the history and material integrity of each chosen venture. Paul Fortune's forte lies in working with clients who have a clear vision to create immediately welcoming yet subtly enriching environments.
The studio accepts only a limited number of projects per year in order to give both the client and the individual design process the full attention they deserve.



Lisa S. Roberts began her career as an architect. After six years, she left the field to pursue her professional interests in product and graphic design. Her early designs were focused on home and gift products, and more recently for museum stores. Her distinctively graphic, brightly colored products have been sold at the Philadelphia Museum of Art, the Whitney Museum Of American Art, the National Building Museum, the American Institute of Architects Bookstores, the Museum of American Folk Art, and the National Baseball Hall of Fame.



Robert Stilin is known for effortlessly combining crisp, clean architecture with custom upholstery, antique and vintage furniture and modern and contemporary art to create casually elegant homes that are warm, comfortable and very livable.
With over 20 years of experience running his own New York City + Hamptons based firm, Robert has built a solid reputation as a highly versatile interior designer whose classically modern work is custom tailored to the needs of each client and project.
Completed projects include an oceanfront beach house in Sagaponack, a traditional American country house in East Hampton, a family compound in Amagansett and a penthouse office for an investment and media company in New York's Meatpacking District. In Palm Beach, a contemporary penthouse apartment for art collectors and an historic Mediterranean-Style home. Current projects include a duplex penthouse on Fifth Avenue, a modernist beach house in Sagaponack, and a family loft in TriBeCa.



Gracie Street Interior Design, Inc. has been creating beautiful interiors for many years. Under the leadership of owners M. Douglas Mutch, ASID, and Susan C. Elhilow, Gracie Street has become a go-to source for clients looking for a collected, timeless look for their interiors.
It is our belief that one should never have to choose between a design that works well and a design that feels right. At Gracie Street we make sure you get both. Designing an interior means more than making it "aesthetically pleasing"; it needs to be functional as well. The designers at Gracie Street take a personal approach to show clients how to best utilize their space with a design that includes the client's personality.


Gachot was founded as a collaborative environment with service as its core principle. The team brings together diverse skills in real estate development, art direction and interior design to overcome the constraints of physical space and deliver thoughtful, project-specific products. Melding timeless craft with modern technology, we aim to create projects with a refined aesthetic and radical sense of place. Simplicity, elegance and acute attention to detail are the guiding values. Every project is treated as a unique expression of space rather than the vehicle for a rigid aesthetic.


Anthony Baratta is without question one of most celebrated and respected interior designers of the day. Now with a global following of an unprecedented number of loyal and steadfast fans, Baratta began his design career over thirty years ago, after graduating from Fordham University with a degree in art history. Combining his talents with William Diamond, their firm, Diamond Baratta Design, created colorful and luxurious interiors. The duo soon became media sensations capturing over 40 magazine covers, along with countless editorial placements in luxury shelter and lifestyle publications. Features in such magazines as Architectural Digest, World of Interiors, House Beautiful, House & Garden and Veranda have elevated Baratta to global renown. His own homes have appeared in the New York Times Magazine on three separate occasions; in recent years, world class international magazines have honored Tony with numerous awards and accolades for his good works. Baratta' s signature East-Coast-Chic style, charming demeanor, and gracious humility have solidified his place in design history.


Alexandra Angle Interior Design is a full service interior design company that strives, in every aspect of our work, to enhance the lives of our clients. Design at its very best should be at once intimate and awe-inspiring. We work towards achieving this by balancing our focus on interior architecture, fine craftsmanship, well-curated furnishings and art. Our clients are fascinating, adventurous people with a keen eye for the finer things. We like to think that our projects are as different and worldly as our clients. To that end, we create environments that are elegant, diverse, multi-generational, authentic, and rarely without a pinch of whimsy.
Alexandra and Eliot Angle, who founded the company in 1999, are also well known for their work in the lifestyle arena, having worked extensively in event design and written the entertaining guide "Cocktail Parties with a Twist."


David Scott Interiors creates visually stimulating and highly functional interiors that skillfully meld practical architecture with a unique design sensibility. Our design process emphasizes scale and purity of form, resulting in the creation of inspired environments. From fine art and antiques to the most modern of contemporary pieces, we strive to create an elegant bond of the past and present.



Ashlee Anthony Design is widely recognized for its custom approach to suit the individual needs of each project and client.


Kara Mann is a New York and Chicago-based interior designer who has merged her background in fashion, art and design to create distinct interiors that re-imagine the possibilities of mixing the modern and traditional. Since opening her namesake firm, Kara Mann Design (KMD), in 2005, Kara has collaborated with clients nationally and internationally on both residential and commercial projects to achieve a balance of edgy yet attainable design, producing interiors that are both current and enduring.



www.scottwarddesign.com


A self-taught designer, Ford Huniford was selected by Architectural Digest as one of the "Top 100 Designers." His work has appeared in the American, Italian and French editions of Architectural Digest, Elle Décor, W, Vogue, the New York Times, and House Beautiful, among others.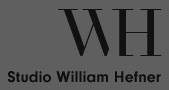 At Studio William Hefner, we have developed a practice that fully integrates architecture and interior design into a seamless process. Our process is unique in that it begins inside the home and works its way out to the gardens beyond. What distinguishes our diverse portfolio is an aesthetic sensibility that combines livability with a luxury of details and materials.
Our approach to design centers on the client. We listen for their dreams as well as their requirements. We observe; we talk; we test ideas and options. Our work begins with how the client will actually use the space, designing from the inside out. Ours is a holistic vision: architecture, interiors and landscape form a single environment.


Frank's career began at Christie's New York in 1987 where he forged a love for contemporary art and the history of design appraising fine art and antiques. He later became Director of Interiors for world-renowned architect Peter Marino – a position he held for twelve years before opening Frank de Biasi Interiors in 2006.
With commercial and residential projects in Europe, America and the Middle East, Frank's signature style blends the chic sophistication of many worldly cultures. His 20 years of experience have further fueled his passion for art, history and design. He approaches each project individually, with careful consideration of his client's lifestyle and aesthetic. Frank works across a range of design vernaculars to transform a fantasy home into reality.


Centered around a philosophy that seamlessly fuses architecture and interior design, form and function, classical and contemporary expressions, Pembrooke & Ives' signature aesthetic can be described as "New Classic" and features a refined use of materials, sophisticated color, strong forms and artisanal details.
Established in 1987 by Andrew Sheinman, Pembrooke & Ives has designed an extensive number of projects across the globe, from luxurious urban residences in cosmopolitan cities such as New York, Miami and London to sophisticated and elegant retreats in the Greek Islands, Colorado, the Caribbean and the Hamptons. Furthermore, Pembrooke & Ives has also designed the innovative interiors of private yachts, jets and noted residential developments.
Pembrooke & Ives' projects have been featured in numerous publications, among them Mountain Living, Home Entertainment and Hamptons Magazine. In addition to being named by Architectural Digest as one of the "Top 100" interior design firms in the United States, they were credited with having "an eye for subtlety and texture and a fresh approach to classicism…"


Demisch Danant specializes in twentieth century French design with an emphasis on the late 1950s through the 1970s. The gallery features the work of Maria Pergay, Pierre Paulin, Philippon and Lecoq, Rene Jean Caillette, Joseph Andre Motte, Pierre Guariche and Pentagon. The gallery also engages in a series of exhibitions concerning the intersection between architecture, design and art, including the work of Felice Varini and Krijn de Koning.
Thank you for visiting coolhousecollection!