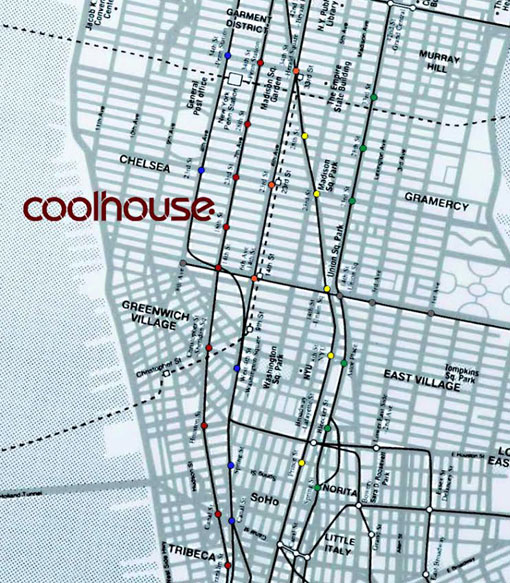 LOCATION
Coolhouse is located at 211 West 19th Street, New York NY 10011, between 7th & 8th Avenues, within close proximity to subways – 1/9 trains stop at 18th St and 7th Avenue.
The gallery is open Monday through Friday, from 11am to 6pm.
Feel free to call us at 212 254 4790 tel – 212 604 0248 fax.
For general inquiries or if you have a "wishlist" please use the form below.
For individual sales or appointments please email
kevin@coolhousecollection.com or
niloo@coolhousecollection.com.
RENTALS
Most pieces on the website are available for rental at a rate of 20% of the item